Wednesday, September 6, 2017 - 2:00pm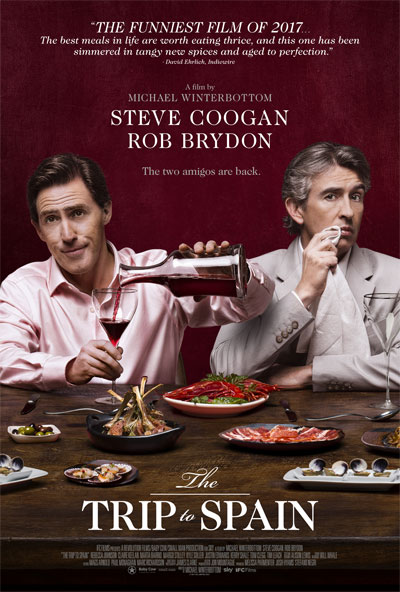 Join us on the first Wednesday of the month at Ambler Theater for the afternoon showing of The Trip to Spain.
British comedians Steve Coogan and Rob Brydon drive along the Spanish coastline to chronicle high-end restaurants and historical sights. As in their past two Trip films, their dialogue is largely improvised, and the posturing, one-upmanship, and incessant celebrity impersonations balance more serious discussions and existential musings. Stunning scenery and fantastic food provide a vicarious vacation.
See the trailer here: http://amblertheater.org/films/trip-to-spain