Tuesday, January 17, 2017 - 7:00pm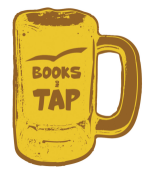 Books on Tap: Heat and Light 
Calling all literary "foodies"- readers, writers, poets and speakers.  Share your thoughts with others over a glass of wine, your favorite pint and an appetizer or two.* 

We meet every other month at a local restaurant at 7 PM.  For location information and to RSVP, find us on Eventbrite.  Any other questions?  Please email events@wvpl.org.
For our January 17 meeting, we'll be discussing "Heat and Light" by Jennifer Haigh in advance of her author visit on January 24.  For tickets to the author event, CLICK HERE.
For Ages 21+ older *Participants responsible for their own purchases.