Tuesday, May 9, 2017 - 7:00pm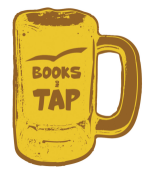 Books on Tap: The Book Club in a Bar!
Calling all literary "foodies"- readers, writers, poets and speakers.  Share your thoughts with others over a glass of wine, your favorite pint and an appetizer or two.*

Our current book is Just Mercy, by Bryan Stevenson.
We meet every other month on the 2nd Tuesday evening at 7 PM.  We gather at a local restaurant and talk books!  For location information or to RSVP, find us on Eventbrite.   Any questions?  Please email events@wvpl.org.
For Ages 21+ older *Participants responsible for their own purchases.