Regularly Scheduled Events
Search events by:
Events are free unless otherwise noted.
Chess Club

The Chess Club at Blue Bell meets weekly at Blue Bell on Wednesdays at 7 pm.
Must already know how to play at any level.
Coordinated by Carl Bingler.
Children who want to play chess are welcome; however a parent must stay with the child.

Children's Story Times
Bounce & Rhyme Baby Time
Welcome to Bounce & Rhyme Baby Time where caregivers and children (ages 0-23 months) will bond through interactive rhymes, stories, and fingerplays to support early literacy development with Miss Erin.
Read & Play Toddler Time

Children (ages 2-4) and their caregivers will enjoy stories and songs to support early literacy development with Miss Erin. Play time will follow.

Miss Michelle's Guitar Story Time
Miss Michelle's Guitar Story Time is about 30 minutes with stories and songs. For all ages.
For more information, please call us!
Blue Bell Branch
Mondays at 10:30 AM
Wednesdays at 4:00 PM (September to June)
Fridays at 10:30 AM
Ambler Branch
Tuesdays at 10:30 AM

Please watch the calendar for the latest on Miss Michelle's Guitar Story Time.
---
Coloring for Adults
Looking for some stress relief in the New Year?

Join us to color! The practice generates wellness, quietness and also stimulates brain areas related to motor skills, the senses, and creativity.
We meet at the Ambler Library every other Wednesday at 3 pm.
Cook the Book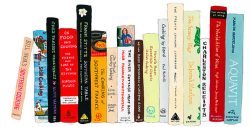 Cook the Book
Like trying out new recipes? Want to check out the latest cookbooks and food ideas? Enjoy potlucks? This is the book club for you!!
Join us for a new cookbook discussion! Members will meet bi-monthly, make a recipe from a selected cookbook, bring their recipe to the meeting, share food and discuss! For more information or to join, please email or call Anne Hall ahall@wvpl.org or 215-646-1072 ext. 38
We meet February, April, June, August, October and December, on the third Wednesday at 6 pm.

ESL for Adult English Language Learners
WVPL has the following programs for Adult English Language Learners:

1.  Weekly English Conversation Groups for International Adults- Intermediate ESL Groups (Adults - ages 18 to 118)

Let's TALK!  For intermediate and advanced speakers who wish to practice and build confidence speaking English in a casual, safe and relaxed environment.  Make new friends with other international adults. Topics may include small talk, current events, holidays, customs, and common slang.  We encourage you to suggest additional topics to help develop your English language skills.  
This program is FREE.  Regular weekly attendance is highly encouraged.  For questions, please mail esl@wvpl.org OR you can call our Outreach Coordinator at 215-643-1320 ext.14. 
FALL 2018 SCHEDULE:    
At Ambler:
Mondays @ 10:30 AM   Online registration is now closed.  Please email esl@wvpl.org to join.  

At Blue Bell: 
Tuesdays @ 7 PM  Starts September 18. Sign up at eslbluebell.eventbrite.com
Fridays @ 12:15 pm  Starts September 21 Sign up at eslbluebell.eventbrite.com (Meet in Community Room)
2.   ESL Parent Classes with Wissahickon School District  - 8 Week session begins Wednesday, October 3
Location:  AMBLER Library ONLY 
TIME:  6:30 - 7:30 PM   8 Wednesday evenings  Oct 3, Oct 10, Oct 24, Nov 7, Nov 14, Nov 28, Dec 5, Dec 19 only
FREE class for parents of children in the Wissahickon School District Community
Learn to speak and read English • Participate in your student's learning experience • Have fun
For more details on the ESL Parent Classes through school district, please call Anne Hall, Ambler manager at 215-646-1072 or email ahall@wvpl.org
Family History Research

Family History Research with Connie Briggs, Family History Researcher.
Make an appointment to find out about your ancestors! All you will need to bring with you to begin your research is the name and place of residence for one or more of your ancestors living in the U.S. between 1850 and 1930.  This will also work if you have an ancestor living in the UK between 1841 and 1911.
Using Connie's laptop, the Internet, and some great online resources, she will show you how to trace your family tree back in time. Maybe you will find some lost family secrets! CLICK HERE to send an E-Mail to Connie or call 267-626-4437 to make an appointment for her to meet you at the Ambler Branch or the Main Library in Blue Bell for a private family history session.
Film Discussion @ Ambler Theater
Join us on the first Wednesday of the month at Ambler Theater for the afternoon showing of the chosen film. Each film will be announced 10 days before the showing, and the discussion afterward will be moderated by library staff and theater staff.
Friends of Ambler Library Purse Drive
Bags for Books Purse Drive
The Friends of the Ambler Branch Library are collecting new and gently-used purses, wallets, and messenger bags
for a fall fundraiser!
You can clean out your closets and help the library! They are collecting purses at Ambler Branch Library now through September 6!
The fundraiser will be held at Oktoberfest in Ambler.

Friends Used Book Sale

The Blue Bell chapter of the Friends of the Library, a national organization, offers bi-annual used book sales.  Sales start with over 10,000 items. General Pricing: $1.00 for hardbacks and trade editions, 50 cents for regular paperbacks, children's books vary from 2 for a quarter to $1.00, special value books are marked and music CDs for $3.00 per single disc with larger sets marked. Book sales are usually held in April and October, and the CD/DVD sale in February. Specific dates may be found on the Used Book Sale page.
Used Book Sale Hours:
Friday night [for members only] : 7 - 9 pm
Saturday: 10 am - 4:30 pm
Sunday : 1 pm - 3:30 pm
Monday : Bag Sale : 10 am - 6 pm
Tuesday : Bag Sale : 10 am - 5 pm
Tuesday : Free 90 Minutes : 5:30 - 7 pm
Hatha Yoga Class
Yoga - Mondays 1:30-2:30 pm 
$40 for 8- week session; $8 per drop-in.  Bring a mat or towel to class.*
Join popular yoga instructor Matthew Mitlas for his signature balanced blend of movements that stretch, strengthen, increase breath capacity, and quiet the mind.  Focus on postures that bring relief to common areas of the body such as the hips, low back, and shoulders. Students will enjoy Matthew's creative, intelligent, and friendly approach to the yoga practice.  You can learn more about Matthew at www.matthewmitlas.com.
*NOTE: While classes are accessible to all levels and to those with minor injuries, you should be able to get up/down from the floor relatively easily to participate in Matthew's class.  The library also offers Chair Yoga weekly on Fridays at 2 PM for those who are unable get on the ground or prefer the stability while using a chair. 


Pages