Wednesday, October 3, 2018 - 2:00pm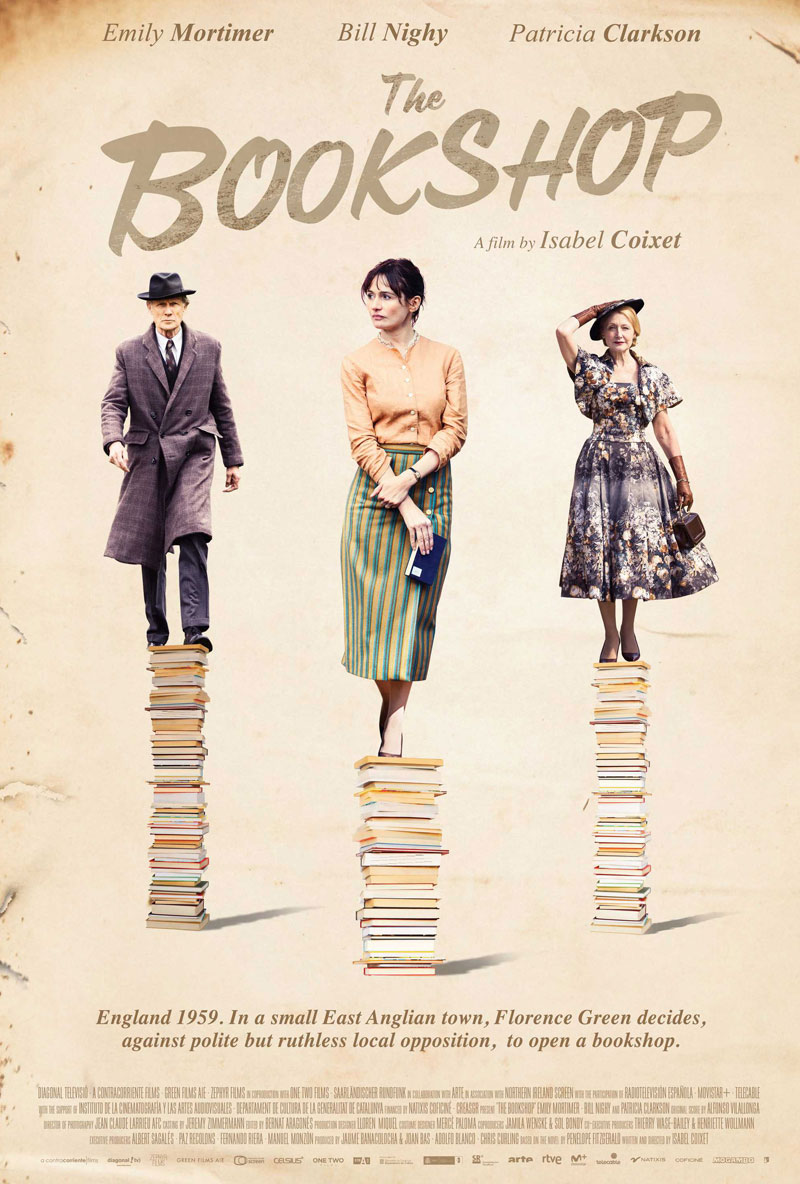 Emily Mortimer stars as a book-loving widow who decides to open a bookstore in a small English seaside town only to face polite, but ruthless, local opposition from a local grande dame. A charming, period piece of personal resolve and the battle for the soul of a community. Also starring Bill Nighy and Patricia Clarkson.
http://amblertheater.org/films/the-bookshop
Join us on the first Wednesday of the month at Ambler Theater for the afternoon showing of the chosen film. Each film will be announced 10 days before the showing, and the discussion afterward will be moderated by library staff and theater staff.