Friday, February 10, 2023 - 10:30am
We are closed this morning due to staff training.  We will be opening at NOON.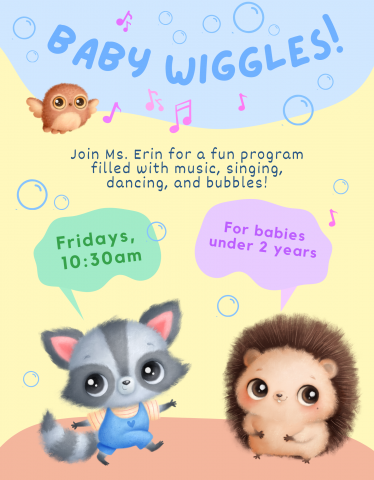 This program is for babies under 2 years of age.
 Join Ms. Erin every Friday at 10:30am for a fun program filled with music, singing, dancing, egg shakers, and bubbles!
No registration necessary!