Monday, July 11, 2022 - 7:00pm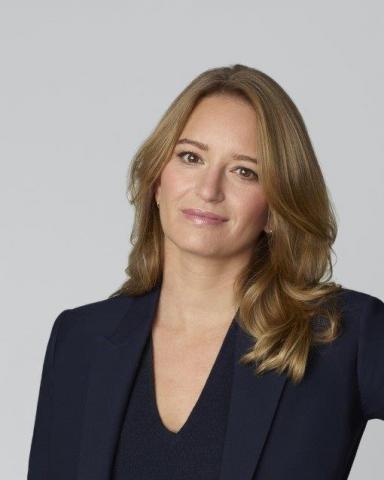 In their 14th collaborative Let's Discuss It! author event, the Upper Dublin and Wissahickon Valley Public Libraries present an evening with author Katy Tur as she discusses her new book Rough Draft. Tony Dokoupil, her husband & co-host of CBS Mornings, will moderate the discussion. A Q&A and book signing will follow. The event will take place at Upper Dublin Library in Fort Washington in the Shanis Auditorium.
With her 2017 debut memoir Unbelievable, Katy Tur captured the nation with her humor and heart. Called "compelling" by The New York Times and "revealing and powerful" by The Atlantic, it was an instant New York Times bestseller. She won a Cronkite Award in 2017 for her coverage of the Trump campaign and she appears in millions of homes daily as the anchor of MSNBC's Katy Tur Reports. Now, in her shocking and deeply personal second memoir, Tur confronts her past for the first time on the public stage and tells one of the wildest stories of her career: her own.
"Introspective and bitingly funny…a thrilling ride." -publishersweekly.com
"A must-ride roller coaster of a memoir" – The Washington Post "
"Compelling . . . This book couldn't be more timely." – The New York Time Book Review
In collaboration with Open Book Bookstore in Elkins Park