Regularly Scheduled Events
Search events by:
Events are free unless otherwise noted.
AARP Driving Class
AARP Driving Classes for seniors. At various times, the Library hosts both the Driver Safety Course (8 hours) and the Refresher Course (4 hours). Watch the calendar for specific dates.
Afternoon Matinee

Come view new release movies in the
Blue Bell Community Room on
Tuesdays at 2 pm
May 21: No Matinee - Primary Election Day
Ambler Book Group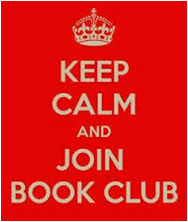 The Ambler Book club meets at 2:30 pm on the 2nd THURSDAY of the month.
Everyone Welcome! Come for as many or as few sessions as you like.
2019
JANUARY: Young Jane Young by Gabrielle Zevin
FEBRUARY: Before the Fall by Noah Hawley
MARCH: The Stranger in the Woods by Michael Finkel (non-fiction)
APRIL: Tony's Wife by Adriana Trigiani (One Book, One County Pick, two author visits this month)
MAY: The Orchardist by Amanda Coplin 
JUNE: Eleanor Oliphant is Completely Fine by Gail Honeyman
JULY: Paris in the Present Tense by Mark Helprin
AUGUST: An Imperfection in the Kitchen Floor by Heather Greenleaf Local author
SEPTEMBER: Pachinko by Min Jin Lee
OCTOBER: Where the Crawdads Sing by Delia Owens
NOVEMBER: The Mars Room by Rachel Kushner
DECEMBER: Educated by Tara Westover  (non-fiction)

Beading Group

Kathleen Edwards presents: The Ambler Beading Group.
Meets 1st and 3rd Mondays at 1 PM at Ambler Branch.
Please bring your own tools and supplies.
Come to work on your beading projects and see what others are doing.
This group is not a "how-to" class.  Please bring your projects and supplies to work on independently.
Blood Pressure Checks
The Ambler & Blue Bell Libraries provide FREE BLOOD PRESSURE CHECKS on occasion.
Abington Health sends a registered nurse from their Community Health Outreach Dept.
Please check the monthly calendar for specific dates.
Blue Bell Book Club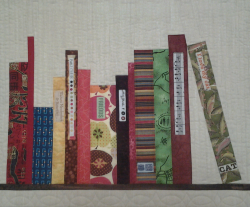 The Blue Bell Book Club meets on the 1st Wednesday of the month at 10 am. Come for any or all discussions.
Meet in the conference room.
2019
January - The Tea Planter's Wife by Dinah Jefferies
February - The Empathy Exams: Essays by Leslie Jamison
March - Little Fires Everywhere by Celeste Ng
April - A Tree Grows in Brooklyn by Betty Smith
May -  Behold the Dreamers by Imbolo Mbue
June - Just Mercy by Bryan Stevenson
July - Tangerine by Christine Mangan
August - The Bees by Laline Paull
September - The Hate U Give by Angie Thomas
October - The Library Book by Susan Orlean
November - The Overstory by Richard Powers
December - Blackhouse by Peter May

Book Clubs
Looking for a book club? Join us for a lively discussion and meet new friends. 
Bridge for Experienced Players

New tables of bridge are forming now.  Weekly games on Fridays at noon. We have new friendly folks looking to make more tables.  


Chair Yoga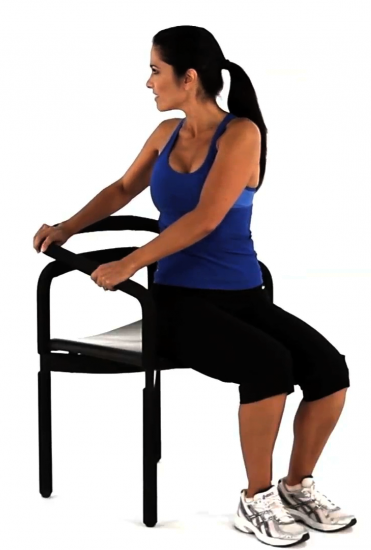 Join Kellie Burnett for weekly classes. This class is for people at all levels of yoga.
Some benefits of yoga are:
-Improved strength and flexibility
-Improved proprioception, which is a skill of knowing where your body is in space, and coordinating your movements accurately.  This is particularly important in preventing falls, since we are approaching winter time. For people with any disabilities or conditions, it may mean having greater control of your body and its movements.
-Reduction of stress and improvement of mental clarity.
-Opportunities to meet and socialize.
-Improved stress and pain management.
Fridays   2:00 - 3:00 pm
$35 for 8-week session; $8 per drop in.
Chess Club

The Chess Club at Blue Bell meets weekly at Blue Bell on Wednesdays at 7 pm.
Must already know how to play at any level.
Coordinated by Carl Bingler.
Children who want to play chess are welcome; however a parent must stay with the child.

Pages