Regularly Scheduled Events
Search events by:
Events are free unless otherwise noted.
AARP Driving Class
AARP Driving Classes for seniors. At various times, the Library hosts both the Driver Safety Course (8 hours) and the Refresher Course (4 hours). Watch the calendar for specific dates.
Afternoon Matinee

Masks are recommended during the movie.
Limited to 50 patrons.
Come view new release movies in the Blue Bell Community Room
Tuesdays at 2 pm

May 10 - West Side Story (PG-13) details reviews
May 17 - No Matinee - Election Day
May 24 - Supernova (R) details reviews
May 31 - Death on the Nile (PG 13) details reviews
June 7 - No Matinee - Book Sale
June 14 - Marry Me (PG-13) details reviews
June 21 - North by Northwest, 1959 (NR) details reviews
June 28 - Jockey (R) details reviews
July 5 - Dog (PG-13) details reviews
July 12 - Cyrano (PG-13) details reviews
July 19 - Charade, 1963 (NR) details reviews
Ambler Book Group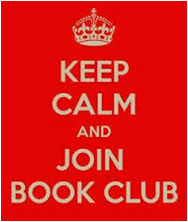 The Ambler Book group meets at 2:30 pm on the 2nd THURSDAY of the month.
Everyone Welcome! Come for as many or as few sessions as you like.
Beginning in April, we'll meet in peraon again at the Ambler Library. NEW members are always welcome. Please contact Anne Hall at ahall@wvpl.org with any questions.
2022
Beading Group

Kathleen Edwards presents: The Ambler Beading Group.
Meets 1st and 3rd Mondays at 1 PM at Ambler Branch.
Please bring your own tools and supplies.
Come to work on your beading projects and see what others are doing.
This group is not a "how-to" class.  Please bring your projects and supplies to work on independently.
Blood Pressure Checks
The Ambler & Blue Bell Libraries provide FREE BLOOD PRESSURE CHECKS on occasion.
Abington Health sends a registered nurse from their Community Health Outreach Dept.
Please check the monthly calendar for specific dates.
Blue Bell Book Club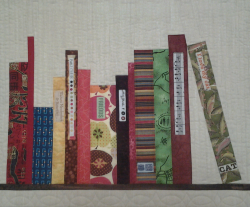 The Blue Bell Book Club meets on the 1st Wednesday of the month at 10 am at the Blue Bell Branch. All are welcome to join our monthly book discussion group. We review our books from many different angles. A wide variety of books are read: fiction, non-fiction and light classics. The selection of what we read is made by our group.

If you are concerned your schedule does not permit you to attend all the sessions, that's okay. Come for any and all. Contact Mike at mkkashon @ verizon.net to join or for more information. Join our discussion group; you will have fun.
2022
January 5 - The Paper Palace by Miranda Cowley Heller
February 2 - The Pioneers by David McCullough
March 2 - The Four Winds by Kristin Hannah
April 6 - The Personal Librarian by Marie Benedict and Victoria Christopher Murray
May 4 - I Capture the Castle by Dodie Smith
June 1 -  The Lincoln Highway by Amore Towles
July 6 - Silverview by John Le Carre
August 3 - Hamnet by Maggie O'Farrell
September 7 - Apples Never Fall by Liane Moriarty
October 5 - Nine Perfect Strangers by Liane Moriarty
November 2 - Between Breaths by Elizabeth Vargas
December 7 - A Slow Fire Burning by Paula Hawkins

Book Clubs
Looking for a book club? Join us for a lively discussion and meet new friends. 
Bridge for Experienced Players

This program is suspended due to the COVID pandemic. Watch the calendar or sign up for our email list to receive reopening news.
New tables of bridge are forming now.  Weekly games on Fridays at noon. We have new friendly folks looking to make more tables.  


Chair Yoga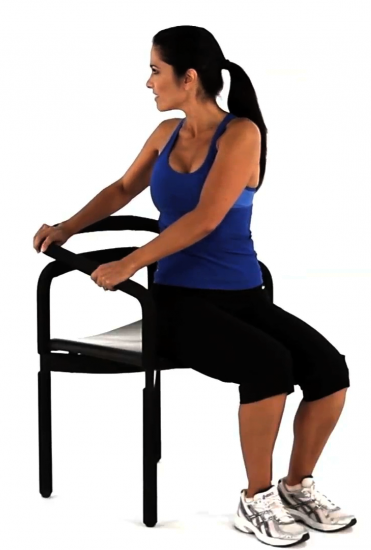 This program is suspended due to the COVID pandemic. Watch the calendar or sign up for our email list to receive reopening news.
Join Kellie Burnett for weekly classes. This class is for people at all levels of yoga.
Some benefits of yoga are:
-Improved strength and flexibility
-Improved proprioception, which is a skill of knowing where your body is in space, and coordinating your movements accurately.  This is particularly important in preventing falls, since we are approaching winter time. For people with any disabilities or conditions, it may mean having greater control of your body and its movements.
-Reduction of stress and improvement of mental clarity.
-Opportunities to meet and socialize.
-Improved stress and pain management.
Fridays   2:00 - 3:00 pm
$40 for 8-week session; $10 per drop in.
Chair Yoga at Ambler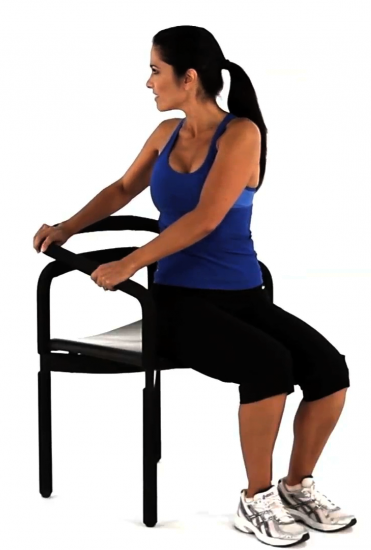 This program is suspended due to the COVID pandemic. Watch the calendar or sign up for our email list to receive reopening news.
Chair Yoga with Matthew Mitlas

Join area yoga instructor Matthew Mitlas for his signature Chair yoga classes- now offered in 8 week sessions in our Ambler location! Chair yoga is the perfect option for those who have stiff joints and/or trouble getting up and down from the floor. In these classes, we will focus on warming up and moving the major joints in the body (there are 360 of them!) in a variety of poses in the chair along with gentle standing postures next to the chair to support balance. Matthew's classes are warm and welcoming- there is a place for you here!
Wednesdays, 11:30am-12:20pm
Fee:  $40 for the entire eight-week session.  $10 for a drop-in class.
Pages